A TECHNOLOGY THAT MAKES ANY CONCEPT A REALITY
Vacuum thermoforming of thermoplastics is a method that allows to obtain a shape that meets our customers' precise guidelines and requirements.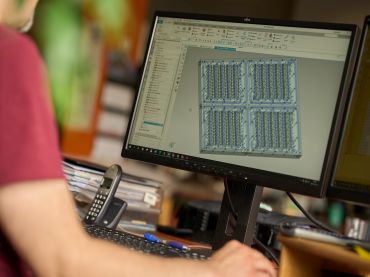 R&D
FROM A DRAWING AND A 3D MODEL TO THE SERIAL PRODUCTION
Know-how achieved by years of practise and tests in our Laboratory allows us to offer products that are the andwer to our customers' needs.
MATERIALS AND TOOLS
EXTRUSION OF RAW MATERIALS AND MOLD MAKING
Referring to the technical documentation prepared by our Laboratory, we make prototypes and thermostated aluminum molds for a serial production.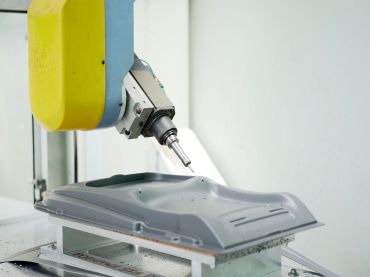 FORMING
PROTOTYPES AND SERIAL PRODUCTION
The last step is the serial production of parts, using vacuum thermoforming, pressure forming and twin-sheet methods, that - further - are machined on the CNC milling machines.
WE SUCCESSFULLY OPERATE SINCE 1993
LEADER IN THE FIELD OF VACUUM THERMOFORMING
Nearly 30 years of of our own research, continual investments into the company's development and wide portfolio allow us to accomplish even the most demanding projects.
HIGH QUALITY GOODS WITH REPEATABLE SHAPE
SHIELDS, COVERS AND INNER LINING
The aesthetics, high quality and durability of products make the vacuum thermoforming applicable in the production of structural parts for variety of industries.
engine covers, wheel arches, fenders
shelves, inner lining, covers
hospital beds, medical devices, dental units
engine hoods, cabin lining, roofs
backrests, armrests, tables
roof window domes, covers
mowers, gondolas for prams, paddling pools
heat pumps, air conditioning, refrigerators
battery covers for electric vehicles
Strengthened, heavy-duty trays, covers and housings
customer's required specific parts
packaging, trays, inserts
PRODUCTS FOR INDUSTRIAL SECTOR
PACKAGING, TRAYS, INSERTS
LOOKING FOR MADE TO MEASURE SOLUTIONS?
Having questions or concerns? E-mail us or call us. We will provide you with comprehensive answers.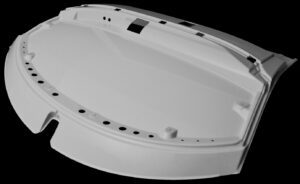 Zaczyna się od pomysłu Jeżeli Producent ma pomysł na nowe urządzenie lub maszynę to najprawdopodobniej będzie ono mieć obudowę lub osłonę. Kiedyś większość obudów wykonywana była z blachy. Obecnie coraz częściej stosowanym materiałem jest tworzywo sztuczne (tzw. plastik). Dlaczego? Ponieważ plastik jest lżejszy niż blacha dzięki...
More